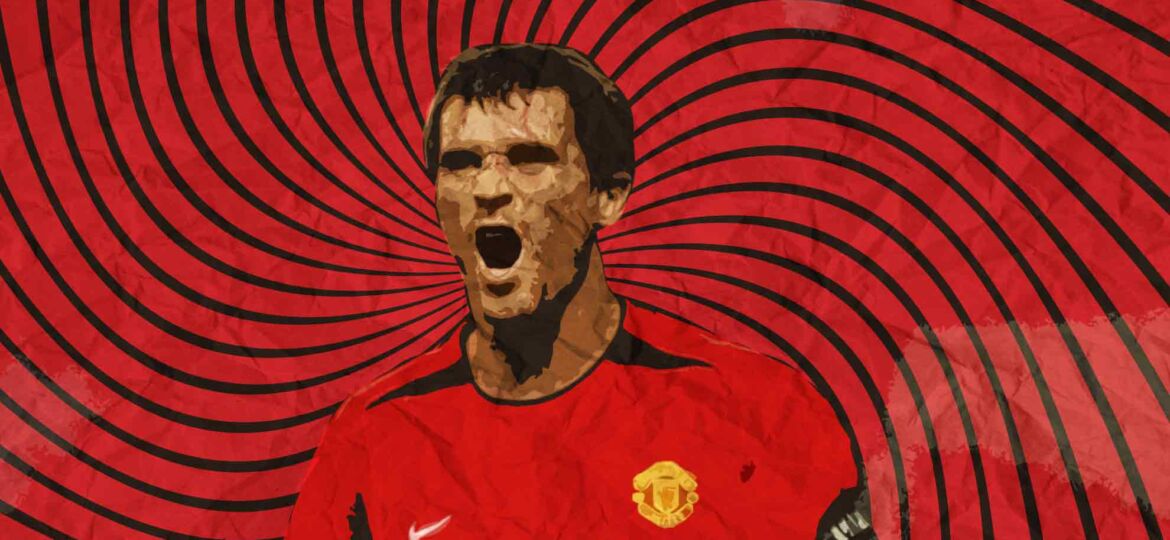 The always controversial Roy Keane is well known for his forcefulness on and off the field. He is  one of the best midfielders of his generation, captain of Manchester United and the Republic of Ireland national team. Without a doubt, his childhood played  an essential part of forming his character, in which, of course, he was a boxer.
The successful "bad boy"
During his sports career, Keane was part of Cobh Ramblers, Nottingham Forest, Manchester United and Celtic. Undoubtedly his most successful move was as part of the Old Trafford team, where he stayed for 13 seasons.
He amassed seven Premier Leagues, four FA Cups, four Community Shields, one UEFA Champions League and one International Cup. Altough the latter two have a bittersweet taste.
In the 1998/1999 season, Roy was sent off in the FA Cup semi-final against Arsenal and saw a yellow card after tripping Zinedine Zidane. This forced him to be off the soccer field when his team was crowned European champion, in Barcelona against Bayern Münich. On the other hand, he scored the winning goal against Palmeiras in the International Cup.
Read more: Rio Ferdinand: From football to boxing?
Roy managed to develop a powerful, dominant, consistent style of play with a degree of competitiveness that very few players posses. His style of play led him to become a cornerstone of the Red Devils team.
Gradually he became the most experienced player in midfield in the box led by Sir Alex Ferguson. After the retirement of the legendary Eric Cantona, Roy Keane became captain of the team during the 1997/1998 campaign.
That season was controversial because he saw his career on hiatus by a knee ligament injury as a result of an attempted tackle on Leeds player Alf-Inge Haaland (father of current Borussia Dortmund player, Erling Braut Haaland).
The Norwegian, knowing that he had done nothing to his opponent, returned to yell at him while Keane was on the ground, thinking that the Manchester United player was pretending. Moments later he realized the severity of the injury as the player was removed from the field.
For better or for worse, a certain mind
The story with Alf-Inge Haaland had its second episode in 2001, when he was playing for Manchester City. Five minutes after the end of the derby, a disputed ball between Keane and Haaland caused catastrophic repercussions.
In one of the dirtiest plays in football history, Roy Keane entered with full force to Haaland's right leg. After this injury that practically ended the Norwegian's career, the Manchester United player revealed in his autobiography that:
"I had waited a long time. I hit him fucking hard. The ball was there, I think: 'Take this one, you bastard. And don't look at me again making fun of false injuries "
"And may he never again look down on me with contempt of false injuries. Even in the locker room afterward, I had no regrets. My attitude was, 'fuck it with him.' What goes around comes around. He put on his rewards only. He hit me one and my attitude is an eye for an eye."
Determinant childhood
The Irishman was born in Mayfield, Cork, a working class area. His  father worked as hard as he could to bring food to the table. In his family they were always passionate about sports. Thanks to this, Keane practiced boxing from the age of nine and even went on to win all four of his amateur bouts.
Roy Keane is probably one of the most controversial players of all time, some love him for his incomparable determination and leadership, others despise him for his radical and extreme mentality; but there is no doubt that he was an extremely talented player, with a warrior's heart, lethal in every way.
Por: Mario Badillo / @n7mariobadillo